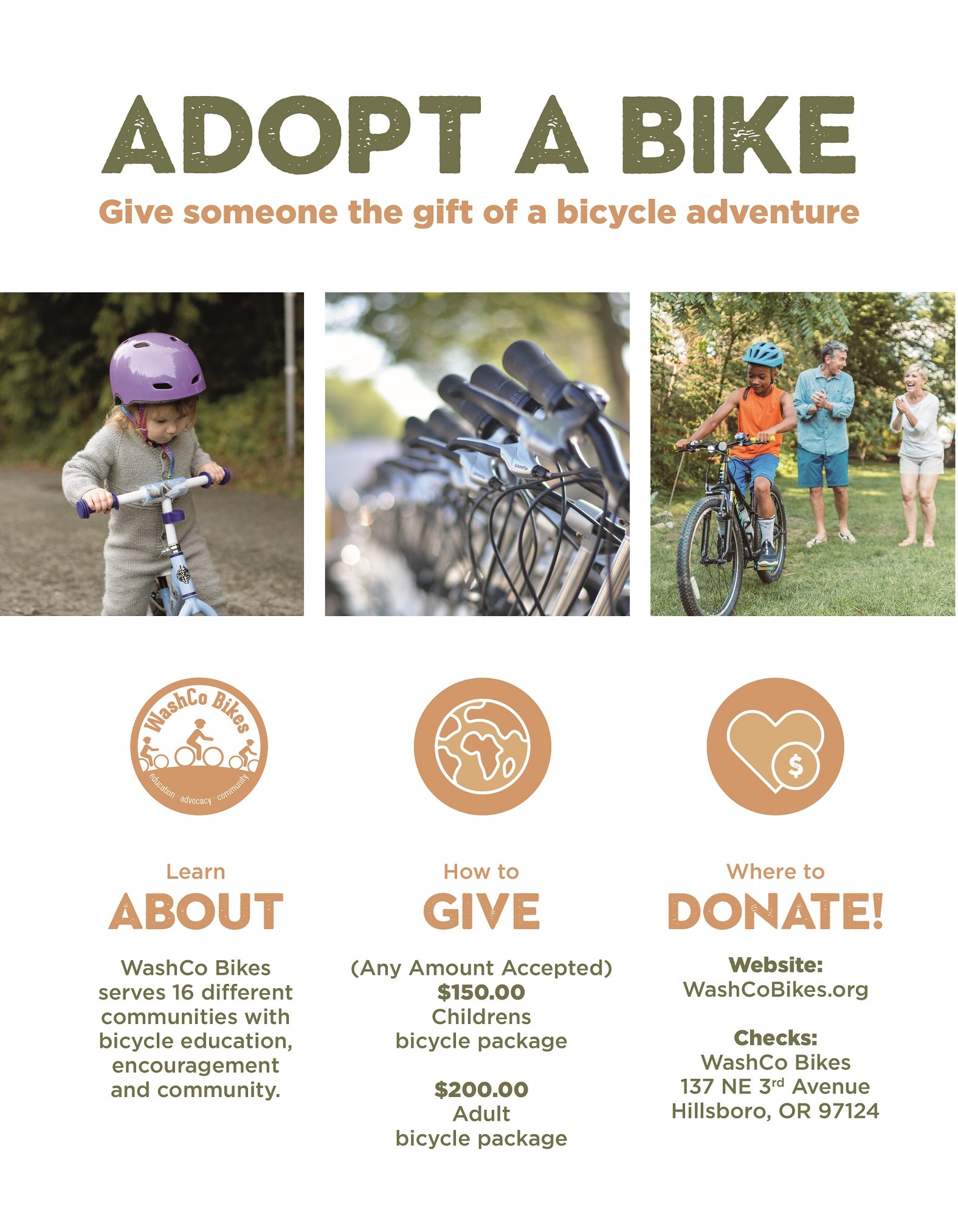 The WashCo Bikes Adopt-A-Bike program is meant to give children, adults, families, patients, veterans and seniors in need a bicycle, helmet, lights, and a bike lock. The AAB program has served Washington County children for a decade and is now being expanded to a year-round program that serves low income families and veterans. Children's bicycles are presented during the holidays, during bike commuter month in May, and through WashCo Bikes Summer Bike Camps. Each child will also receive safe rider instruction through WashCo Bikes in the coming months.
This year we are working with numerous schools, churches, cultural centers, and hospitals throughout Washington County including OHSU Doernbecher Children's Hospital. We will be presenting our Adopt-A-Bike bikes to K-3 students during the holiday season, to the 4th - 6th grade students as a part of Bike Commuter Month in May, and additional bikes year 'round and through our summer bike camps.
The number of AAB bike packages given out each year is dependent on the amount of donations we collect throughout the year. Please consider a donation to this worthwhile program. In 2020-2021 we gave out over 700 bike packages and we intend to exceed that with the 2021-2022 program.
Are you ready to help share the joy of one's own wheels?