WashCo Bikes believes every child should have the experience of owning a bicycle. We work at making this happen. Every year we are able to get more and more kids on bicycles with the help of our supporters. Our 2017 AAB program gave 200 bicycle packages to kids and adults in Washington County Oregon.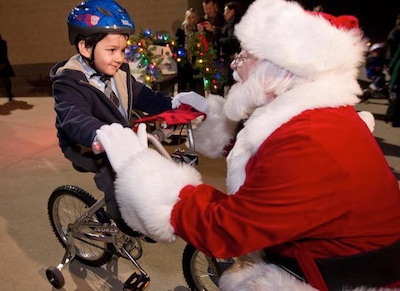 For every $75.00 donated, a bicycle, helmet and lock will be united with a deserving child in Washington County. We accept donations of any amount with lesser amounts pooled together.
Our goal for 2018 is 200 bicycle packages. Donate now through our secure website. All donations are tax deductible.