Do you have a question?
E-mail the shop manager at Shop@washcobikes.org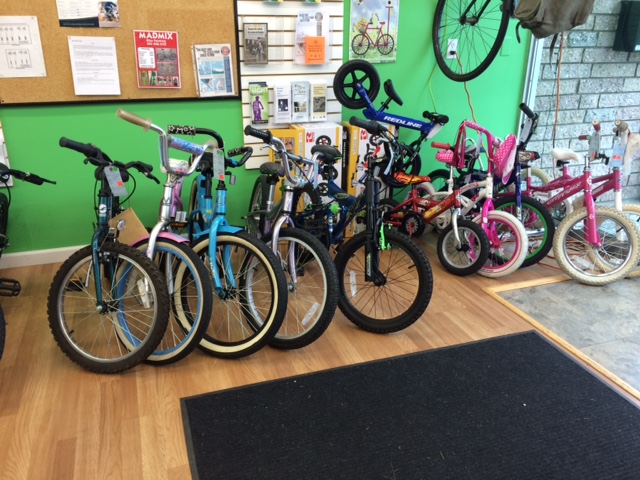 You can see just some of the refurbished bikes we currently have available. Please come in to see the whole selection. Or feel free to call if you have questions. Some bikes may be unvailable due to sales.
Photo is at stock picture we use to represent the different types, models and sizes of bikes we have.